Getting into our rhythm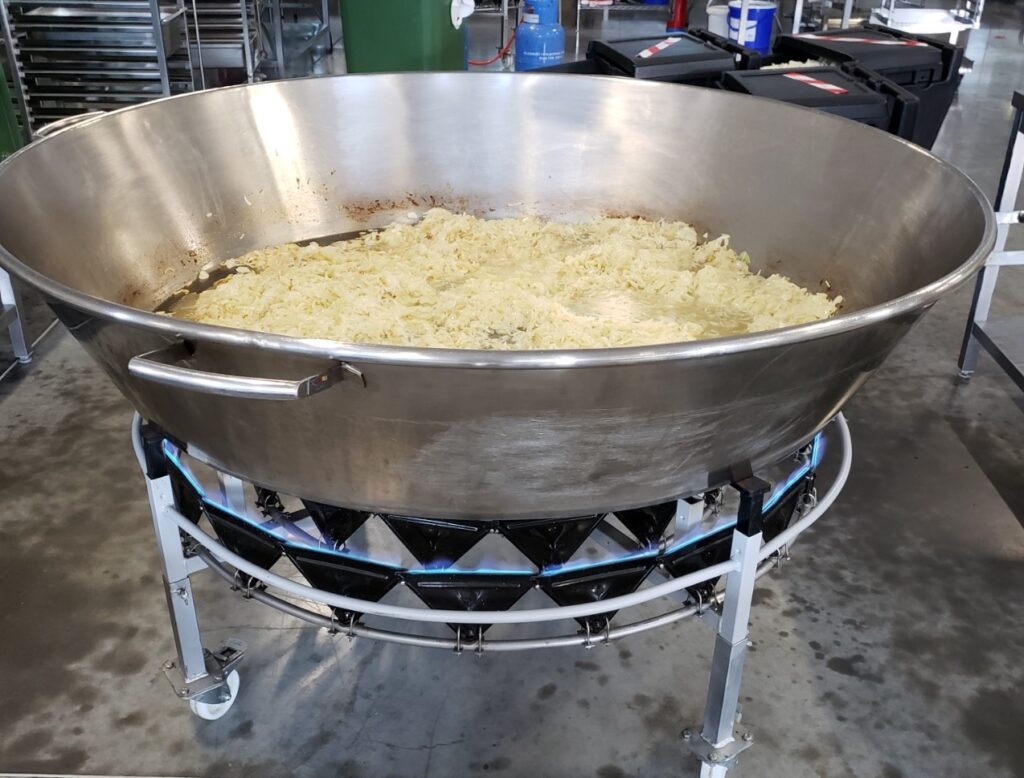 Days 3 & 4 were much like the first couple of days, but without the self-inflicted chaos. Now veteran turnip, carrot and cucumber slicers, we powered through the vegetables quickly and efficiently, that is until they challenged us with cabbage, which knocked us down a peg or two. But we still had time to start our sandwiches in the morning, giving us a head start on the the day's quota. Over the two days we pounded out over 10,000 sandwiches.
Here's a video of the sandwich line in action.
And here's a second one – turn your sound up!
So, what kind of people sign up to volunteer at WCK? In our cohort 85% are American, with a Canadian, Korean and Romanian rounding out the order. A quarter are familiar with large kitchens including a restauranteur, a caterer and a leader from the Bon Appetit team that serves the 8000 Googlers who dine at the 30 cafes in the Googleplex. Age-wise, we seemed to have an even split of under 30s, 30-55ish, and over 55.
Most of the group have committed to the program for one or two weeks, but a couple people have not made return plans thinking they may travel the region and then come back to volunteer more of their time. There are always a few seasoned WCK veterans helping out (those who've been here more than a week or two). Their knowledge is helpful, but I think WCK has a purpose in regularly rotating new volunteers through the program, capitalizing on their enthusiasm and building a team of equals without preference for seniority.
An interesting situation arose on Thursday when a group of six people showed up in the middle of the day, while the sandwich line was just starting to rock. They came by the various stations and cheered us on, and for a brief time, chipped in and participated – at least long enough for a few photos. A couple of them joined us for lunch and we learned that they were business people from New York and Chicago who had raised significant amount of money to do something meaningful to help Ukraine. Part of the funds raised were directed to WCK, and they were interested in seeing how their contribution was being used. Some of the team were perturbed to have a group come in for a photo op without being part of the physical effort, but after seeing the production, coordination and logistics that makes WCK successful, it couldn't happen without both volunteerism and substantial financial backing. Let the suits have a picture.
I had intended to share my perspective on what the motivations were for the people who signed up for the program with me. But I am going to reserve any judgement, accepting that we are all wired differently. A couple of people have either Ukrainian or Polish roots, and felt this was a practical way to help. A number of others might best be termed "adventurers," with this timely stop being just one on a series of global pursuits throughout their lives. And more than a few could be described as quasi-professional volunteers, whose mission is to live a life of service, viewing their careers/employment as simply a way to fund that passion.
I'll close by sharing one other situation that came up during days 3 & 4. On our second day here, one of the 2-week veteran volunteers told us of how he and two other of the veterans arranged for a ride from the border to Lviv. He described the uncertainty of the drive (and driver), how upon arrival into the "old town" section of the city seeing a vibrant night life and active restaurant scene, and after short night in an available hotel, returning to Poland the following morning. Upon sharing the story, two women from our group immediately made plans to follow the same path asking me to join them. After some very serious deliberation, I gratefully declined. I gave them three reasons:
I made a promise to Donna that I wouldn't cross the border;
I signed up to volunteer my time by helping WCK. If there was a component of service involved in the trip, such as delivering food or medical supplies, then that might have been justification for me participating;
I was uncomfortable in the thought that I might be interested out of curiosity, or just to say "I was there." Someone whispered the phrase War Tourism to me.
They went, and one of them afterwards said it helped remind them of why we are volunteering our time. So, I am glad it was beneficial for them. I'm good with my decision.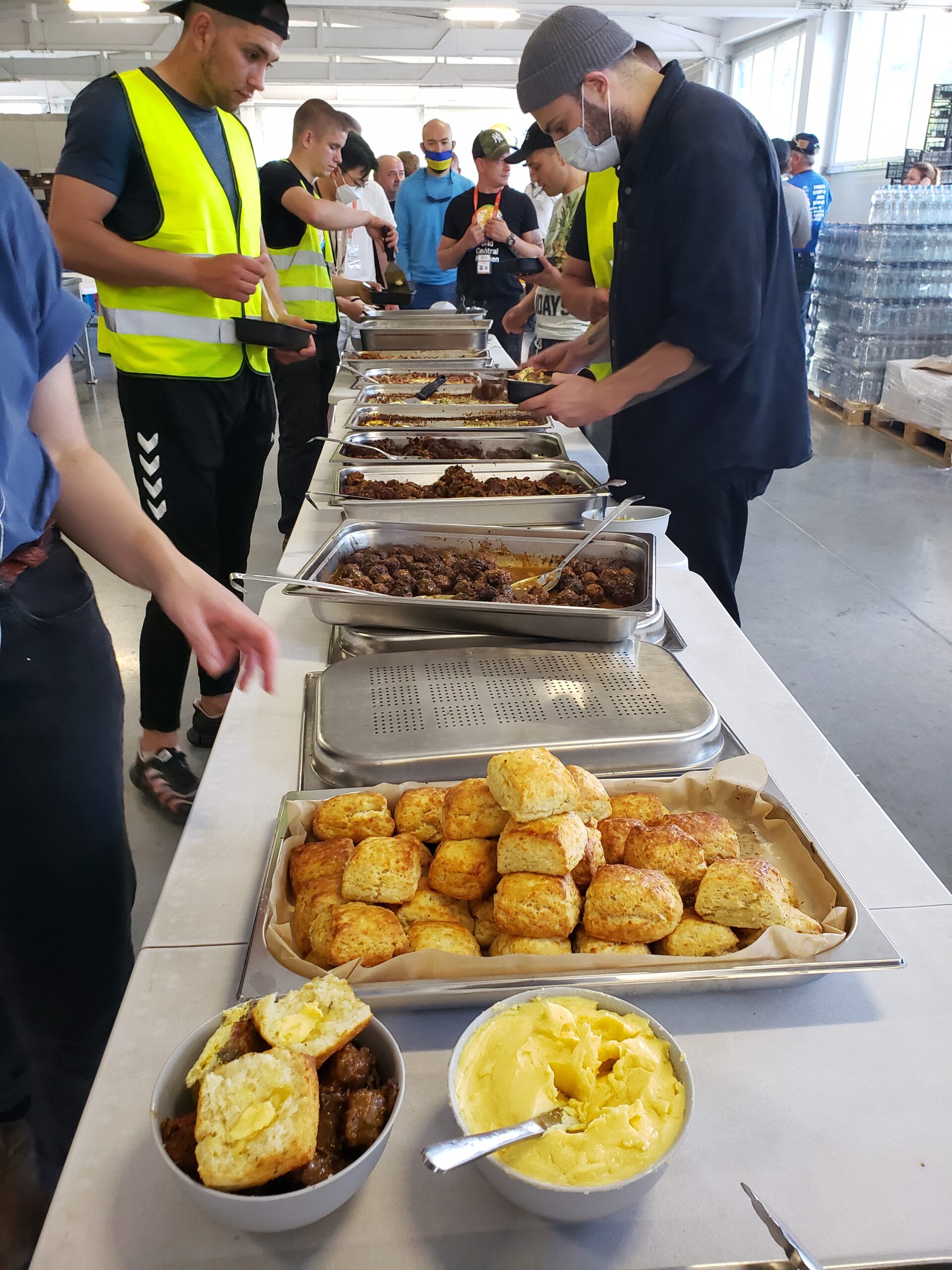 Have I mentioned that the chefs make amazing lunches for us everyday? Those are cheddar bay biscuits in the foreground… with real butter.